The Centaur of Cesar
Place Michel Debré, 75006 Paris
Created between 1983 and 1985
At the intersection of rue de Sèvres and rue du Cherche-Midi, stands an impressive figure, half man, half horse. This centaur is the work of the sculptor César, very well known in France because he is the author of the trophy rewarding each year the best French film productions.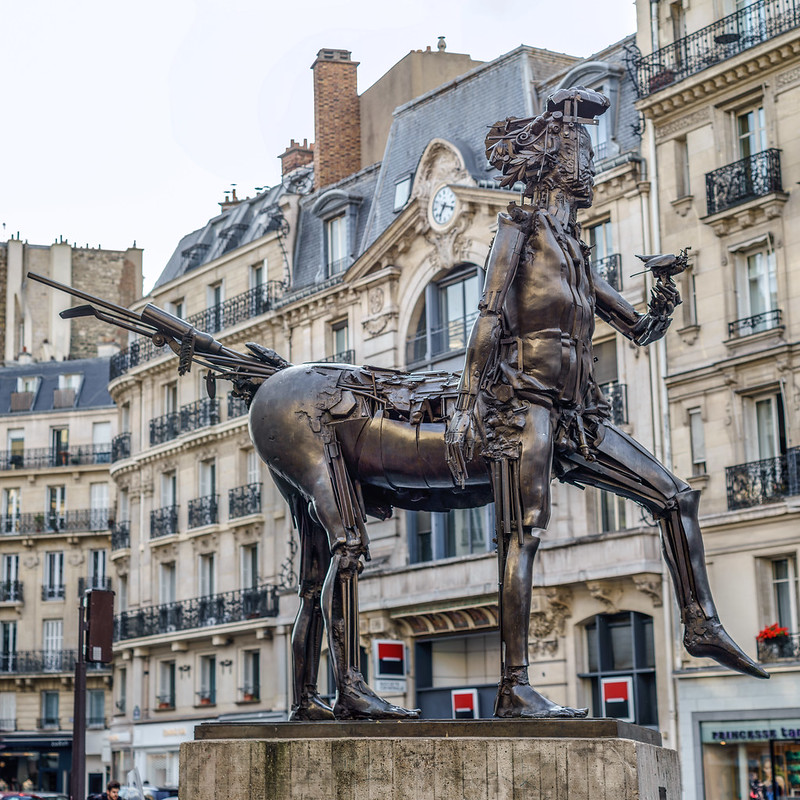 The horse and the man fade before the machine
César had a passion for horses, but he also pointed out that the 20th century was the first century in which we did without them. During this century, cars and machines have indeed taken the place of the animal. The centaur illustrates this theme: its skin is fading, revealing metal plates or gears.
The sculptor probably wanted to show that this replacement threatens us too. Indeed, the metal is also very present in the human part of the centaur and his posture seems very mechanical.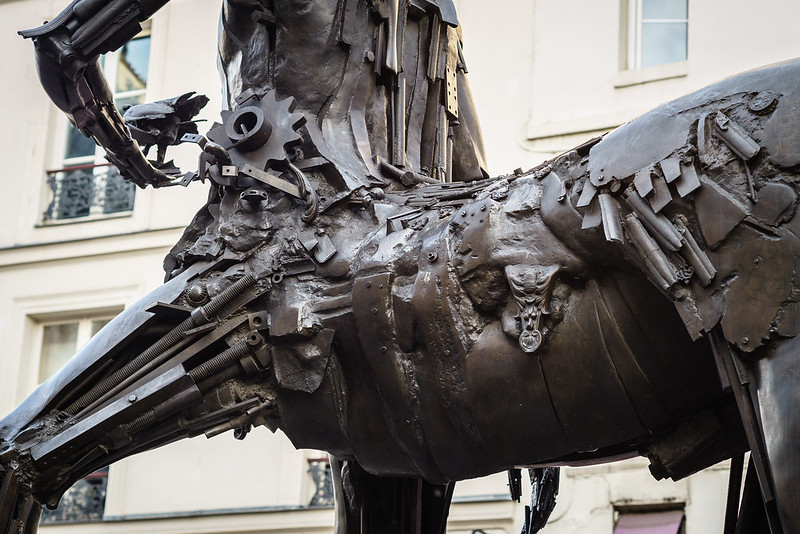 Tribute to Picasso
The sculpture is also a tribute to Picasso, who died in 1973, 10 years before Caesar began work on the statue. Thus, if the face of the centaur is a self-portrait of Caesar, a mask with the effigy of Picasso, directed towards the sky, is connected to it by rods.
The Spanish artist had a passion for the myth of the Minotaur, an inverted image of the centaur (horse's head, man's body). A number of more or less hidden symbols also dot the statue and refer to the ideals for which Picasso fought. There is of course the dove in the centaur's hand, but also the laurels on the back of his head, and even a small statue of liberty hidden in his armor.
Proof of the importance of this sculpture for César, another centaur can be seen on the artist's tomb in the Montparnasse cemetery.